See the benefits
Cradlepoint enables the freedom to connect people, places, and things that drive more experiences, more ways to work, and better business results — anywhere. The company is a pioneer in Wireless WAN, offering advanced 4G and 5G routers and adapters — controlled through Cradlepoint NetCloudTM.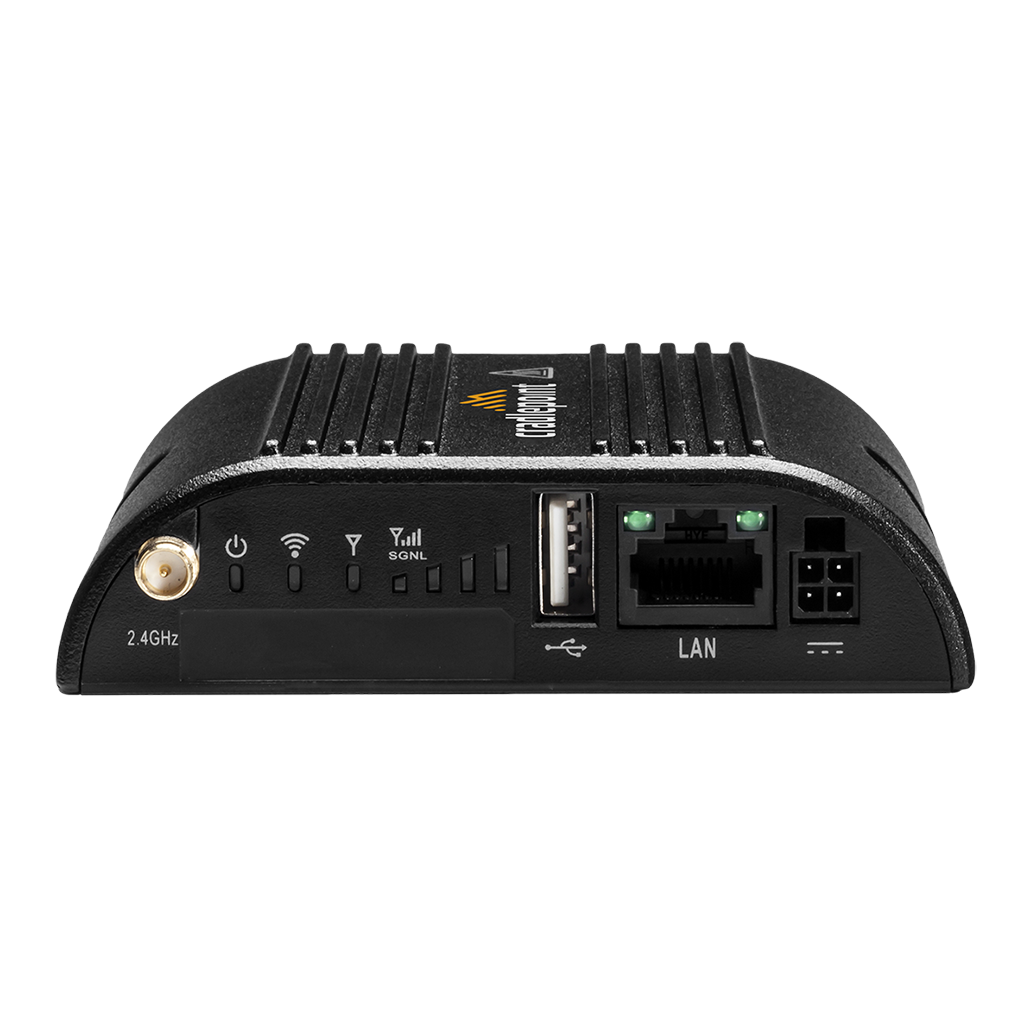 IBR200
The semi-ruggedized Cradlepoint IBR200 Series Router is designed for secure cloud- managed IoT networking.
With compact size, external mobile broadband and Wi-Fi antennas, and the capabilty to operate in a wide temperature range, the Cradlepoint IBR200 is ideal for use in IoT applications like plant and machinery controls, surveillance cameras, digital signs, kiosks, and ATMs.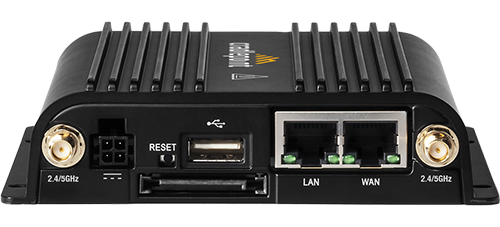 IBR600
The Cradlepoint IBR600C Series is semi-ruggedized, cloud-managed LTE router built
for IoT, M2M, and industrial networks. With an embedded modem, the Cradlepoint COR
IBR600C Series is ideal for use in high-availability portable or fixed applications such as
surveillance cameras, digital signs, oil and gas monitoring, and Parallel Networking.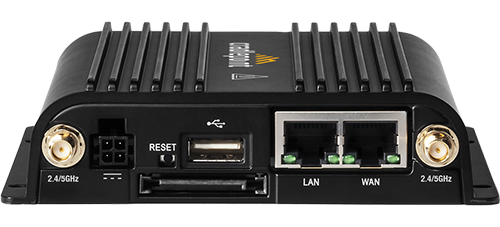 IBR900
The Cradlepoint IBR900 Series Router is a ruggedized Gigabit-Class LTE networking platform that was designed for persistent connectivity across a wide range of in-vehicle and mobile applications as well as portable or fixed IoT installations. The IBR900 Series accommodates environmentally
harsh environments while delivering enterprise-class standards of reliability, scalability, comprehensive management, and security.
White Paper
IoT Buyers' Guide
Let's explore some important questions, options, and best practices regarding cellular connectivity, security, and flexibility for a variety of enterprise IoT use cases.
White Paper
How Retailers Use LTE as Wireless WAN to Improve Service & Operations
This white paper outlines emerging trends in retail IT, challenges posed by those trends, and considerations for choosing future-proof edge network solutions for retail.
White paper
The State of Wireless WAN 2022
As they strive for more agile, secure, and resilient connectivity, organizations are no longer pondering if Wireless WAN will play a role, but rather how much and to what extent it will reshape their networking capabilities.
white paper
Failover and Out-of-Band Management for Branch Continuity
In this white paper we will go over using LTE and 5G to ensure network uptime for critical applications.